Sample Guidance of The Goodness:
$3.86 billion toward $13.3 billion for Northrup Grumman
KSL's 6 minutes in 2021 on #NorthropGdirt.
INFO: #NorthropGdirt

NEWS RELEASE FOR AUGUST 2021
75th Anniversary of Nuclear Age

International Events for 75th Anniversary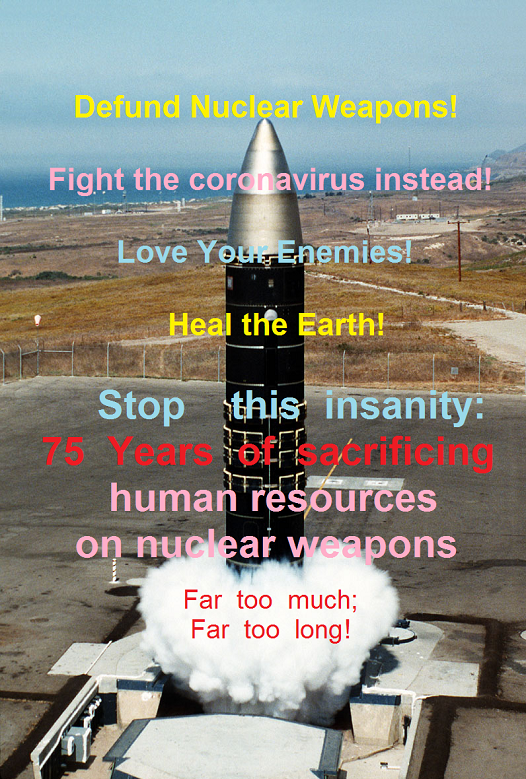 Downwinders Need Compensation
Utah Downwinders Upset
Fasting For Peace 6-9 Aug.
Utah's Radio Show on New Nukes
Rev. John Dear's Podcast
...
LEARN WHY & HOW:
Utah Starts Arms Race?
$60B over 30 years
Government Contractors
Catholic Nuclear Activism
Utah Northrop (Blair/Hippel)